BEYOND Missions is one of the ways we go above and beyond to fulfill the Great Commission to "go and make disciples of all nations". We do this by partnering and resourcing local, national, and global missionaries and ministry partners who are reaching the unreached, investing in equippers, and restoring hope.
BEYOND Missions July Update:
This month we are focusing on 2 amazing ministries working in our own community:
Foster Love & First Choice Pregnancy Resource Center
Every time you go ABOVE & BEYOND to give to BEYOND Missions you are supporting these ministries. If you want to know more about them or how you can serve & volunteer then join us for the Foster Love Info Meeting on July 31st at 12:15pm in the Fellowship Hall at CLF, and at the First Choice PRC Open House on August 1st from 5-7pm at the 1st Choice PRC Building. Feel free to contact us with any questions you might have about these meetings.
Also, help us pack the First Choice PRC Baby Boutique with resources for mothers and babies. The NEEDS LIST below gives specifics on what items are needed. Please only purchase items on list. You can bring those items to CLF on or before July 31st.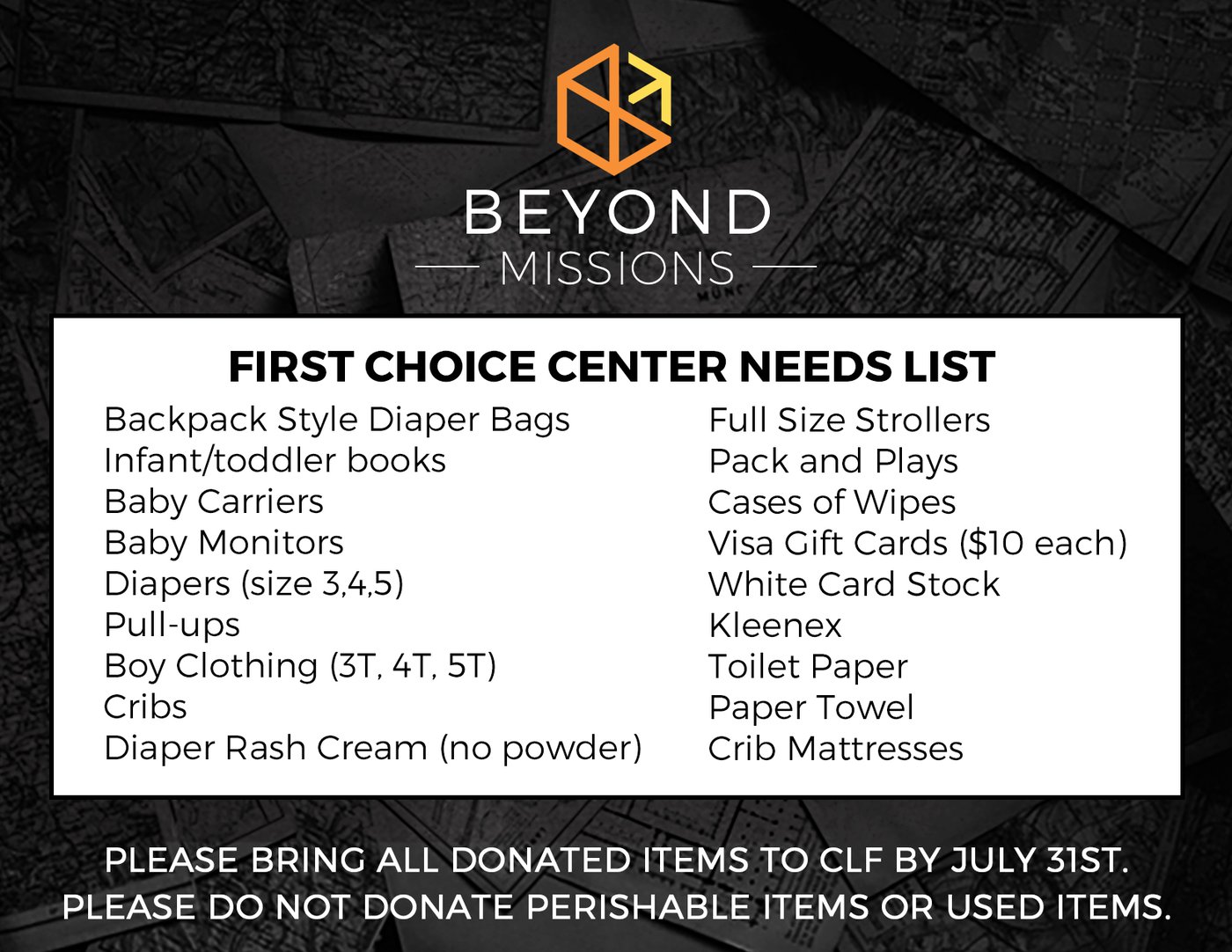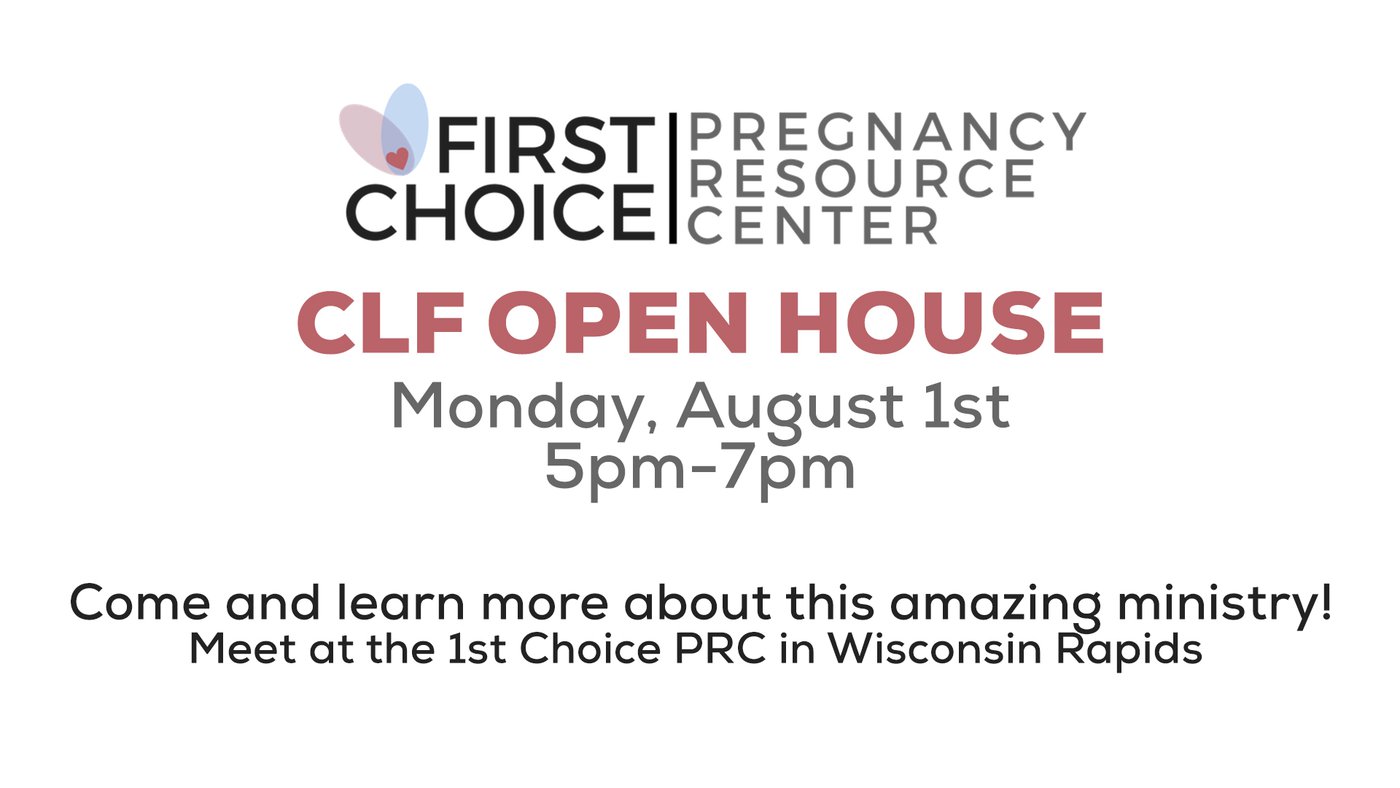 ---
Below is the list of our 2022 BEYOND Missions projects and goals: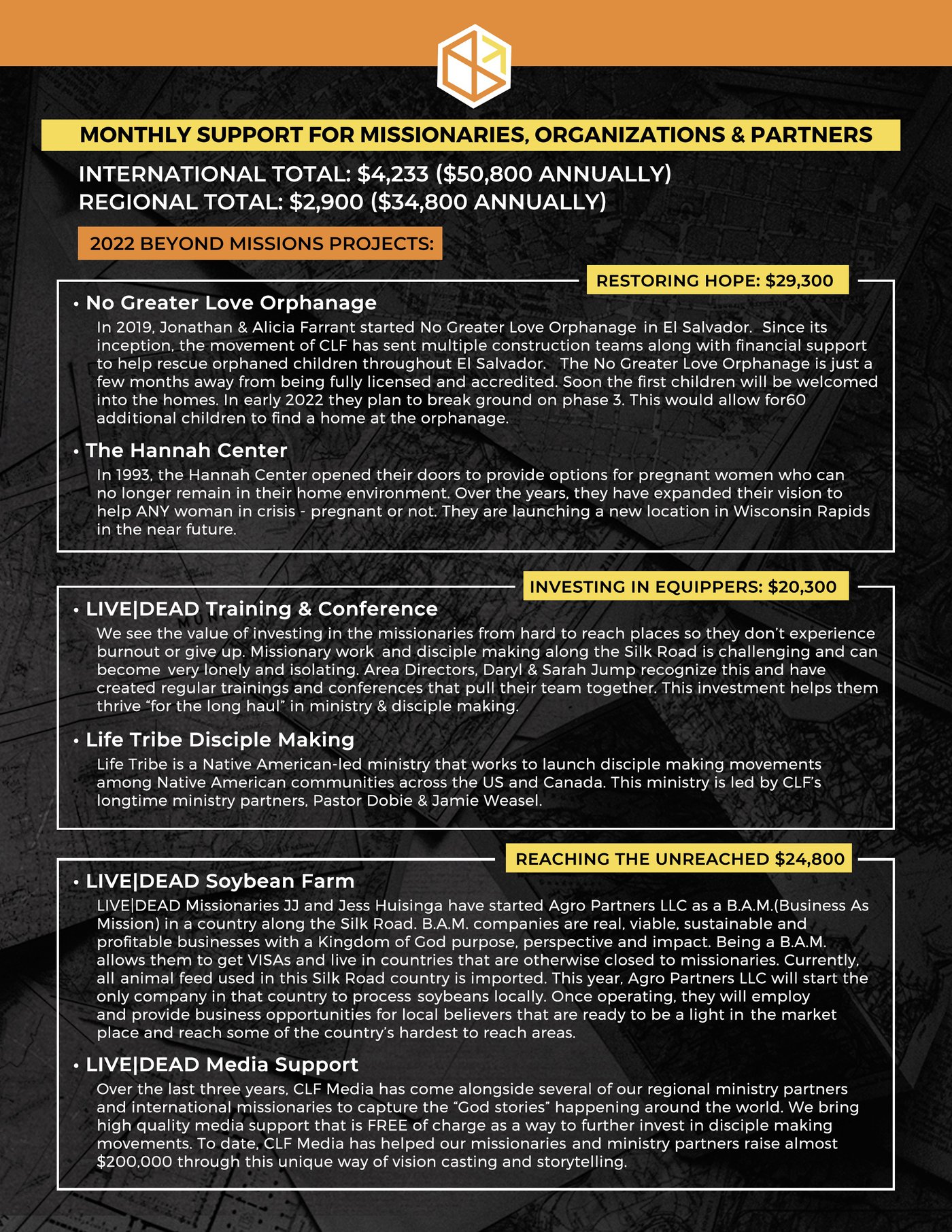 If you would like to fill out a Beyond Missions giving pledge digitally, please complete the form below.
---
My BEYOND Missions Pledge
I understand that my Beyond Missions contributions are above my regular giving in support of the ongoing mission and ministry of Christian Life Fellowship.
Our office is available to discuss gifts of stocks, bonds, and other assets. All gifts are tax deductible.