We are an UNCOMMON movement of Christ-followers who refuse to accept the status quo of today's generation.
We encounter the living God and respond to him with the passionate worship of our lives.
We are marked by our intense love for God, people, and life.
We are the world-changers. We are UNCOMMON.
---
Middle School & High School | Wednesdays from 6:30-8pm
We have two age-specific ministries under the umbrella of UNCOMMON. This creates a greater opportunity to disciple and mentor every student that comes to UNCOMMON.
Middle School and High School students will be together for worship and announcements, but will then split for individual messages and squad time. Once a month we will have an UNCOMMON United service, where Middle School and High School are together for a combined service.
---
SUMMER SCHEDULE
Starting June 16, we will be kicking off our summer schedule!
Every Wednesday from 6:30-8pm, we will still be meeting as squads. Middle school will meet at CLF and high school will be meeting at parents'/leaders' houses (locations TBD).
Once a month, we will all meet together for a United event, where we will have a service, worship together, serve together, etc.
Throughout the summer, we will also have additional events and serving opportunities that we'll announce here and on social media.
---
June 14-18 at Spencer Lake
In partnership and combined with City First Youth
At Summer Camp 2021, we will experience Jesus and learn to take FLIGHT, and nothing will stop us. Our prayer that students and youth leaders leave camp refreshed, equipped, and inspired to live out their God-given purpose at home, in the local church, in their cities, and around the world. When a student can get away from the busyness of life, the distractions, and struggles and spend a week developing relationships with God, friends, and leaders; LIFE CHANGE happens.
REGISTER HERE with the code UNCOMMON to get the rate of $250
---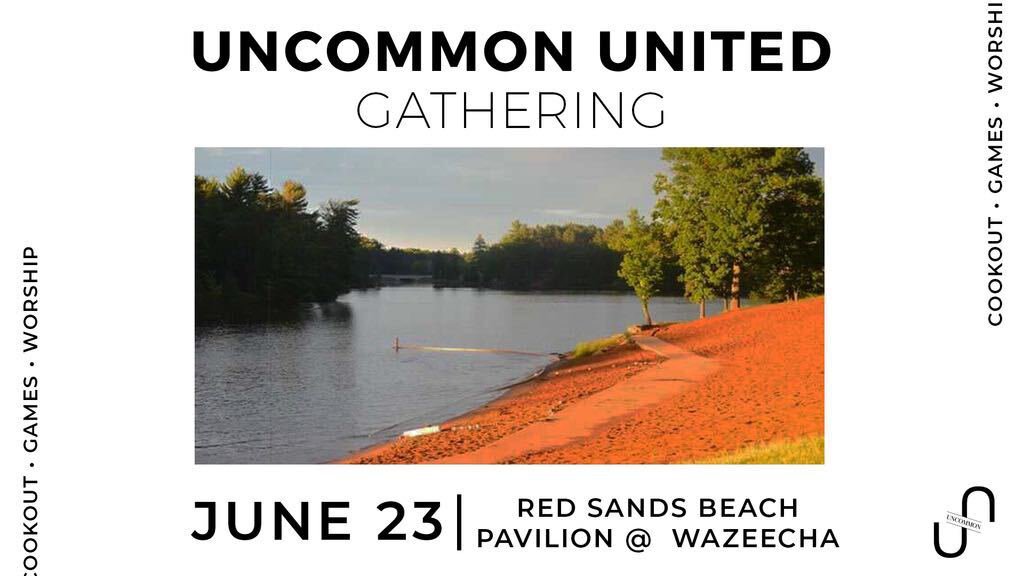 ---
Please follow us on our social media profiles for resources and any information about upcoming in-person and virtual events.