Our mission for CLF Kids ministry is to partner and equip parents in helping them to develop and disciple their kids. Everything we do from Sunday morning service, Wednesday night classes, events, etc is geared towards teaching our kids how to grow in their faith and learn how to share that faith with others.
---
Events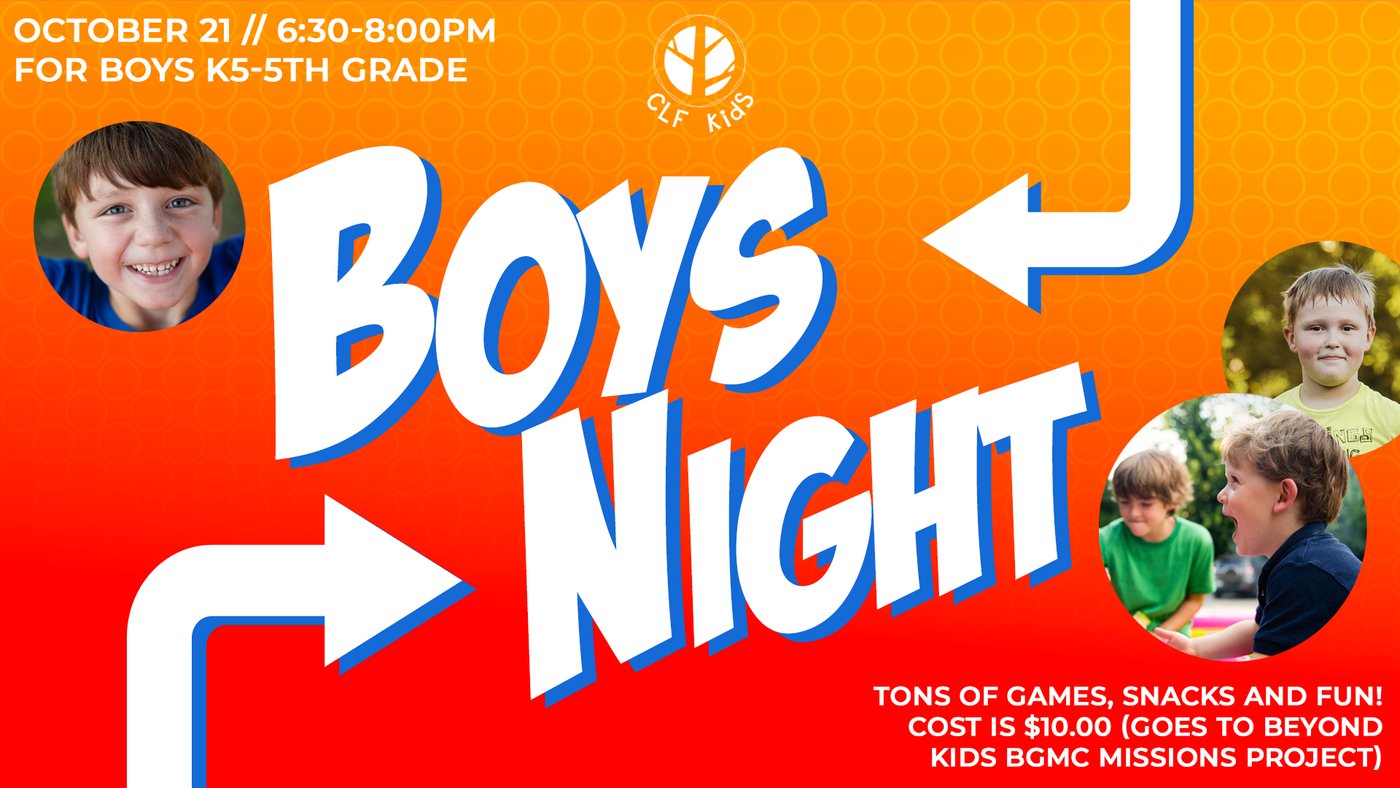 All boys 5K-5th grade are invited to our Boys Night! Saturday, October 21st from 6:30-8:00pm.
We'll have tons of games, fun and snacks! Cost is $10.00 which goes towards our Beyond Kids BGMC Missions project.
Invite your friends and make sure to register on the link below to reserve your spot!
---
Sunday Mornings
Preschool and elementary meet at 9:00 & 10:45am
Check-in: We have self check-in stations with iPads. We will have team members available to help with any new family check in, or any technical issues.
Classrooms will not be open until 15 minutes prior to the start of service. This is very important to adhere to as we will be preparing the rooms for your kids.
Pick up: We are asking that one family at a time come to the door for their child's name to be called and that families do not enter the classrooms. You must have your parent check-in sticker in order to pick up your child.
Sick children/adults: We ask that if you or your child has been sick, to please stay home until you have been fever-free (lower than 100 degrees) for at least 24 hours without the use of fever-reducing medicines.
---
Wednesdays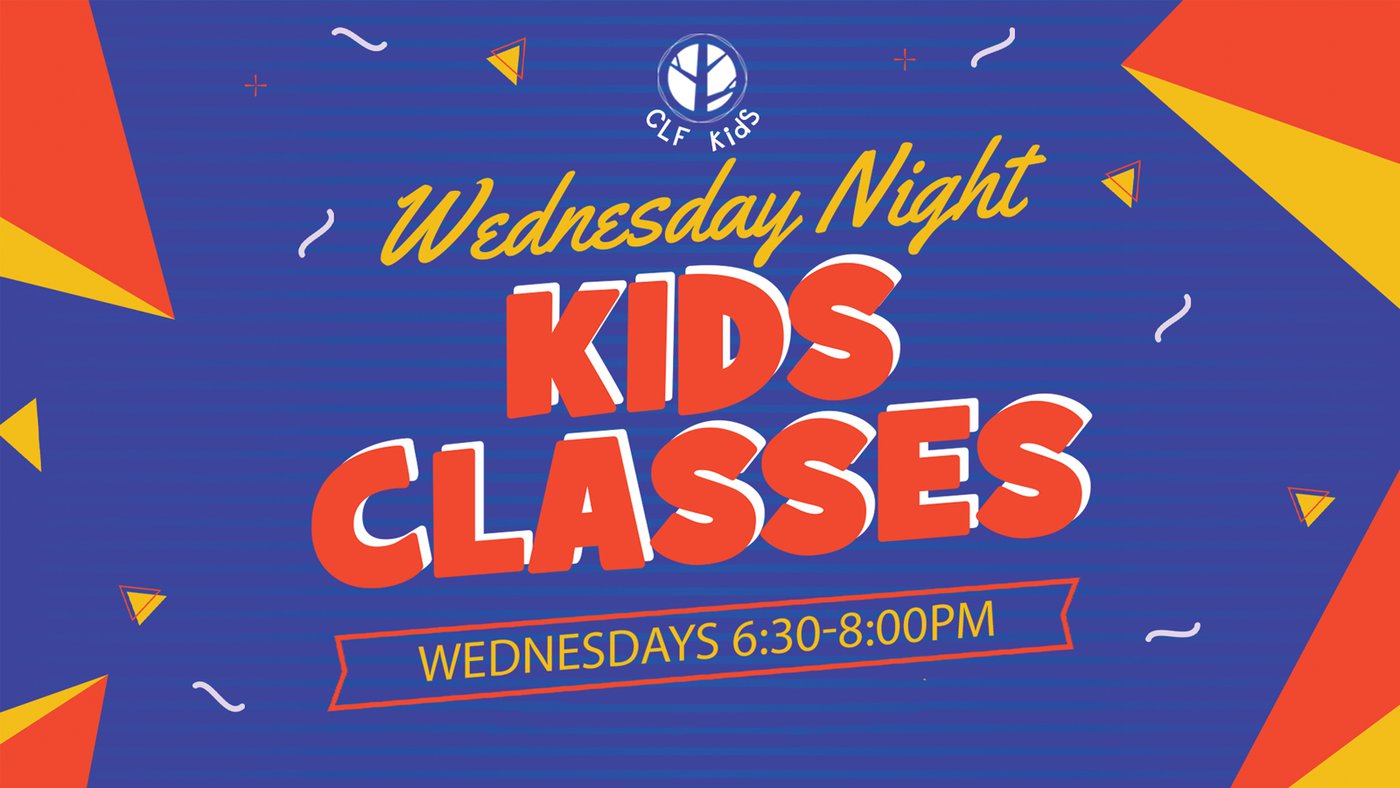 CLF Kids | Wednesdays from 6:30-8:00pm | September through May
All kids ages 3 years old through 5th grade are welcome to join us every Wednesday, September through May!
3 years old-PreK: We will follow a schedule that includes free play, Bible story, craft, interactive activities and snack.
K-3rd Grade: We begin our night together with worship, offering, and Bible lesson. We then break into smaller, age and gender specific groups to enjoy snack and craft or activity time.
4th & 5th Grade: We start our night together with worship and offering. We then head to our own area to enjoy time discussing the Bible lesson while being interactive and hands-on. This environment helps kids build relationships with their peers and prepare them for UNCOMMON Youth Group.
---
Join our CLF KIDS Facebook group to get all of our content and parent resources.