Both our preschool and elementary areas are meeting in person.
We are also sharing the services/lessons on our CLF Kids Facebook page for those who would like to join us from home. Below are the guidelines we have been following and precautions we have been taking when we are open:
Check-in: We have remodeled our check-in stations for self-check-in with iPads. We will provide sanitizing wipes to clean after each use. We will have team members available to help with any new family check in, or any technical issues.
Classrooms will not be open until 15 minutes prior to the start of service. This is very important to adhere to as we will be sanitizing and preparing the rooms for your kids.
Capacity limits: Each classroom along with the elementary auditorium will have a max capacity limit. Once an age group is full, you will be notified at check in. If your child's area is full, they are welcome to continue joining us in the main auditorium!
Pick up: We are asking that one family at a time come to the door for their child's name to be called and that families do not enter the classrooms.
Cleaning procedures: All team members will wash their hands upon arrival and departure. We will be sanitizing all surfaces and door handles, chairs, tables, and toys. Each service will have their own designated toys. All team members will continue to wear gloves for any diaper changes.
Classroom structure: We will be creating a more spacious environment for our preschool- and elementary-age kids by spacing out tables and chairs. The amount of toys out at once for our CLF JR Kids will be limited to simplify cleaning. All water fountains will be closed.
Sick children/adults: We ask that you follow the guidelines of the CDC and stay home if any member of your household has symptoms.
Masks: We are encouraging our elementary kids to follow the state mandate and wear masks. All of our volunteers will be wearing masks.
We are really excited to be entering this next phase and to see your kids again! If you are uncomfortable being in person, we will still continue to have our kids service online each Sunday. They will be learning the exact same thing as our kids who are in person.
---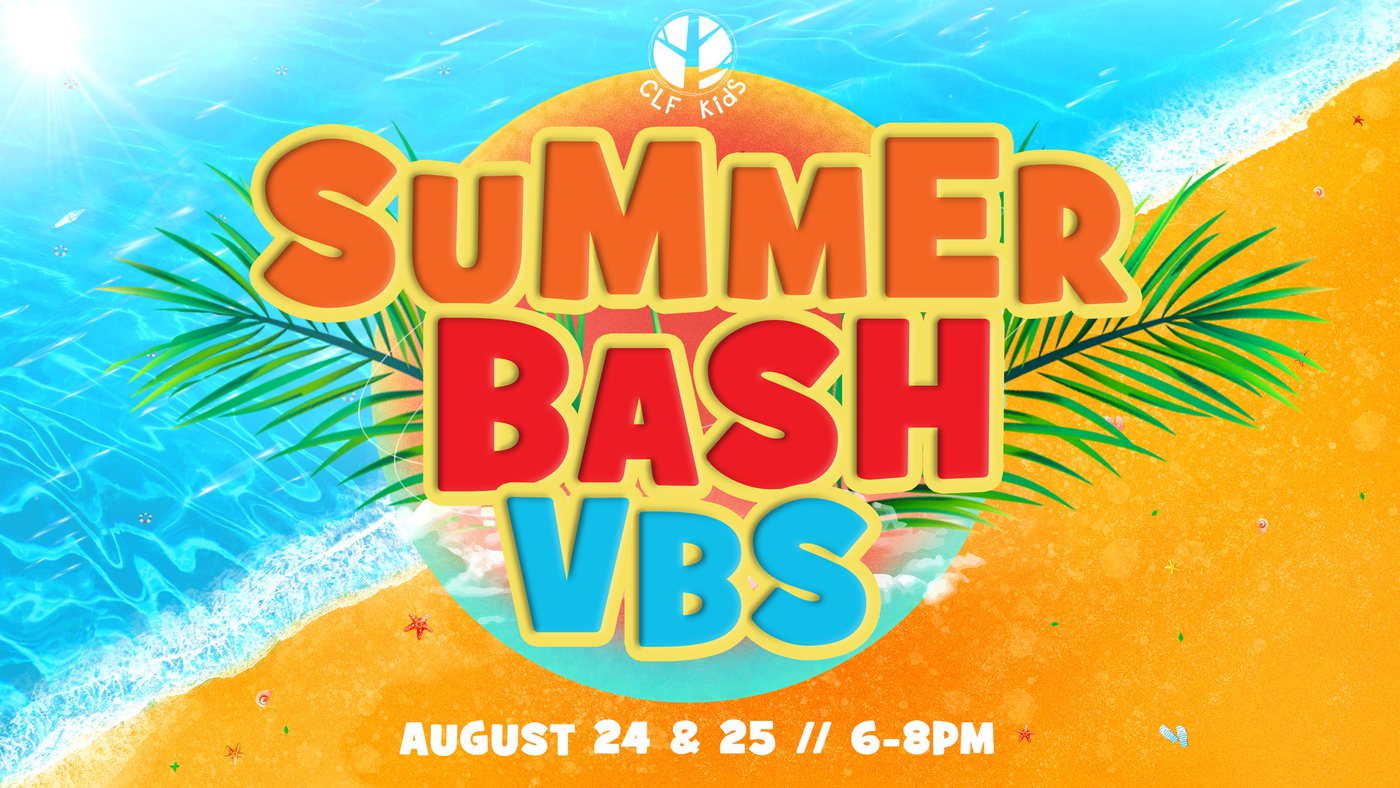 CLF Kids is having a Summer Bash 2-day VBS event on August 24 and 25 from 6-8pm for kids ages 3 years - 5th grade (for the 2021-22 school year). Cost is free. Please pre-register to reserve your child's spot and to be entered into a gift card drawing!
---
Join our CLF KIDS Facebook group to get all of our content and parent resources.